Development department
To assist you efficiently, we put at your disposal a design office equipped with CAD.

Our development department works from the expression of your need, an idea, a sketch, a specification and offers you adapted technical solutions. He checks the technical and economic feasibility of the project, develops the pdrawings necessary to manufacture the means (molds, tools, machines). He accompanies you throughout the development of the design to the production. He works in project management mode.

He manages the realization of your models and prototype and realizes 3D injection simulations.

Our positioning on the luxury market imposes a high level of demand.
Expertise
Experience
CAD
Rheology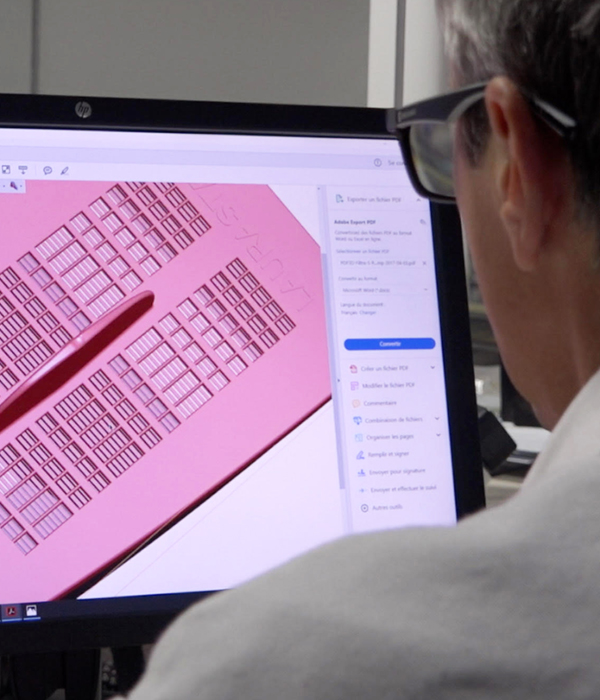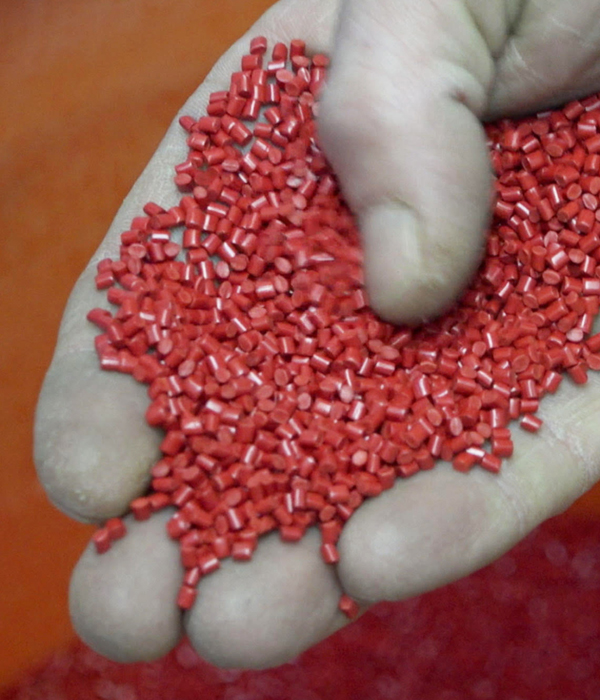 Material expertise
Our expertise guarantees you the best choices from a wide range of innovative and efficient materials to meet your needs and requirementss.

- Use crequirements (perfumes, food contact, conservation ...)
- Galvanization, metallization, lacquering ...)
- Decorations
- Assembly
- Various treatments

We are recognized for our know-how in transformation of specific materials:

- Surlyn, for its qualities in perfumery and cosmetics
- Copolyesters, such as Tritan, for its good chemical resistance and its absence of Bisphenol A
- Polymethacrylate of methyl (PMMA) intended for the transparent parts and of thick thicknesses

We also offer specific materials customized to meet the various sensory requirements or related to a bio-sourced and eco-responsible design.

We also carry out permanent tests on new subjects, to bring to the project customers who wish it a maximum of added value.
Injection
Equipped with a machines from 50 to 320 tons, 100% robotized, we manufacture plastic aesthetic and technic parts , in single injection or multi-material for the luxury sectors, cosmetic perfumery, tableware but also the drugstore (aesthetic and technical).

We work on small, medium or large series.
Electrics presses
Small and medium series
Overmolding-IMA (in mold assembly)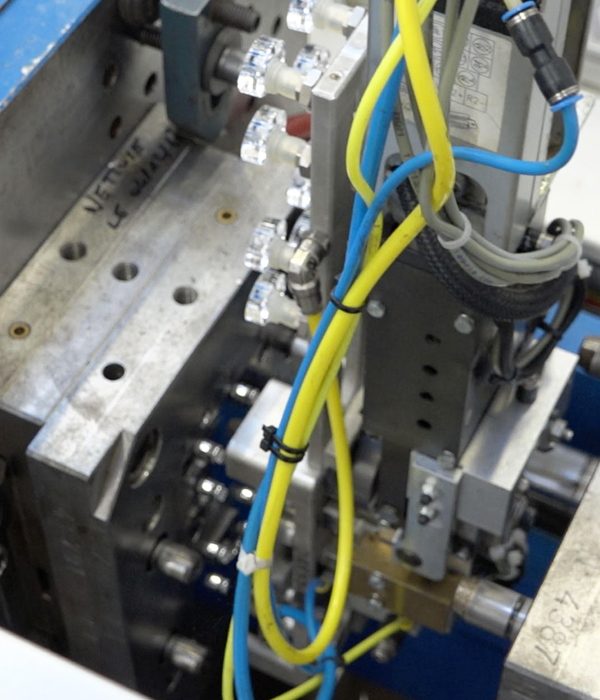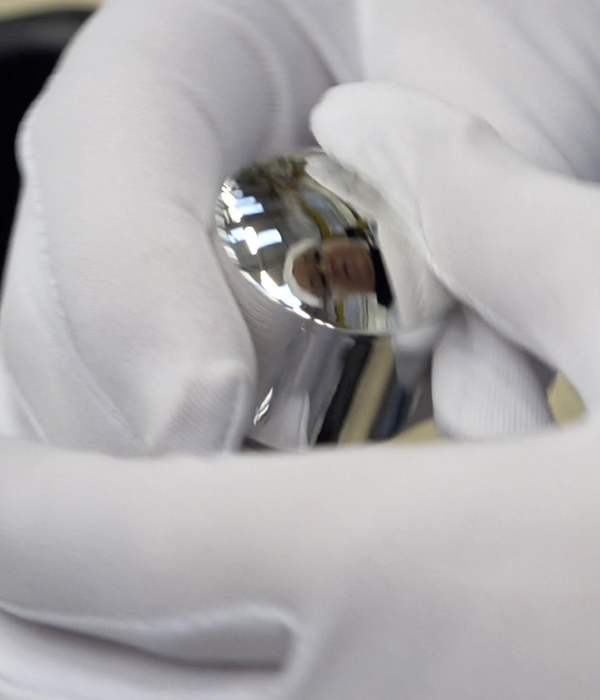 Zero defect requirement
To ensure consistent quality, our production is subject to several levels of control. We guarantee the traceability of our products.
Quality Control
Custtomer stisfaction
ISO certification
Finishing / Decoration
We offer a varied range of finishes, surface treatments and decoration, adapted to the technical and aesthetic specificities of the product.

Our teams answer all your finishing requests.

Many finishing possibilities exist to give your products best rendering.
Decorations (Silkscreen, Hot stamping, Pad printing)
Electroplating
Vaccum Metallization
UV lacquering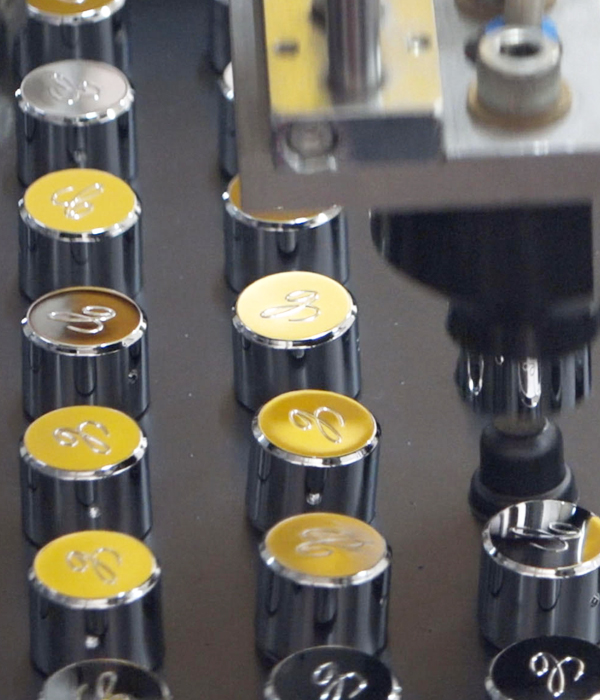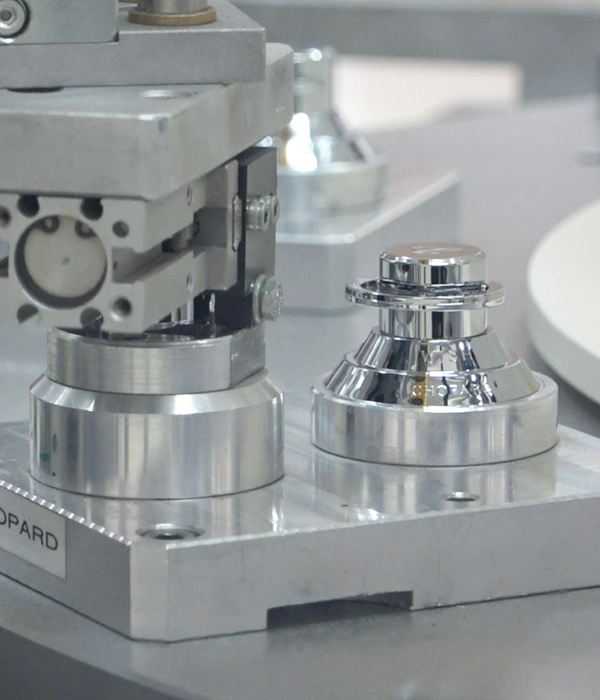 Assembly
Our workshops are equipped with versatile automatic machines to assemble your parts for medium or large series.
Manual assembly is also possible according to your needs.

We also have the ability to rmanage the development of complex and specific machines.

Our development department knows how to respond to this demand, by its technicality and experience.
Standard and specific assembly machines
Laser cutting
Ultrasonic welding